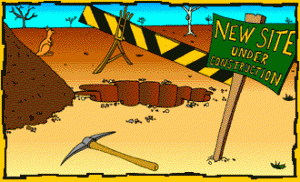 If you're reading this post, then you were probably directed here to check out our new site, so welcome! As you can see from the sawdust and nails on the floor, we're not quite finished with everything. Bear with us, and please be patient, as we move information from our old CSAP site to this new one.
What can you expect to see here?
All of the relevant information from our existing site.
New and improved "members only" area.
A members directory, where you can connect with other CSAP members.
A community forums area that will mostly be used by committees, but which will have several forums for the general public to use.
New downloads area, including a browser and search capability.
An event calendar, showing events within CSAP and all three of our areas.
More!
As we discover what our members would like to see here, we'll add new features. In the meantime, please look around, and create an account for yourself here to access the members only areas.
Thanks!
CSAP Communications Committee